2019 Regional Scholastic Key Writing Award Recipients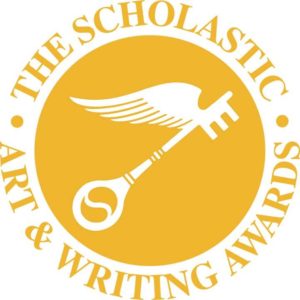 We are very excited to announce that 3 students were recently honored as 2018-2019 Regional Scholastic Writing Gold Key winners, 4 students earned Silver Keys and 4 students were awarded Honorable Mentions for a total of 11 dragon winners. Congratulations all!
Regional Gold Key work is currently being considered in New York City for national recognition. National Medalists will be announced on March 13, 2019.
Summary of Gold Awards:
Clair Dickinson, Grade 9 (Henrico)
Maggie L Walker Governor's School
'Aviation,' Flash Fiction Category
Richmond Writing Region
Alys Goodwin, Grade 11 (Chesterfield)
Maggie L Walker Governor's School
'Guardless,' Flash Fiction Category
Richmond Writing Region
And,
Helenor Harris-Evans, Grade 12 (Richmond)
Maggie L Walker Governor's School
'As It Goes,' Personal Essay & Memoir Category
Richmond Writing Region
Summary of Silver Awards:
Alys Goodwin, Grade 11 (Chesterfield)
'Powder, Dusted Dreams'
Lexi Pasternak, Grade 9 (Henrico)
'The Ship'
Paxton Calder, Grade 9 (Henrico)
'Terminal Lucidity'
Pooja Muthuraj, Grade 9 (Henrico)
'Satan's Workshop'
Summary of Honorable Mentions:
Alys Goodwin, Grade 11 (Chesterfield)
'Black and Blue'
Maggie McKenna, Grade 11 (Henrico)
'Dandelion'
Lexi Pasternak, Grade 9 (Henrico)
'Nine Percent'
April Smith, Grade 11 (Henrico)
'On Mortality'
---