Senior News – Picnic & Baccalaureate Service Thursday, June 15th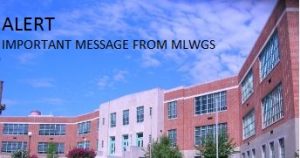 Senior Picnic: Thursday, June 15th, 12:00 – 2:00 p.m.
The Senior Picnic is the first official alumni event for the Class of 2017, and it is sponsored by the Governor's School Foundation and Alumni Office. The event will be held at the Carillon Shelter at Byrd Park, and students are asked to sign-up to bring desserts, drinks, paper goods, and chips. The Foundation will assist in providing the main meal. Any parent who wishes to help serve at this event, please contact class sponsor, Mike Brown, mbrown@gsgis.k12.va.us, 354-6800 ext.1452.
Baccalaureate Service: Thursday, June 15th, 6:30 p.m.
The Baccalaureate Service will be held at Reveille United Methodist Church (4200 Cary Street Road). Sponsored by the MLWGS PTSA, the inter-faith service begins promptly at 6:30 p.m. and will last one hour. Students are not required to attend, but this traditional and memorable event celebrates finishing one chapter in their lives and beginning the next. Information regarding line-up and parking will be included in the official invitation from the PTSA, which will arrive by mail. Seniors are reminded to bring both cap and gown for the ceremony.
---