Seniors Save the Date: 5/12/2021 – Extra credit will be rewarded in your English classes for your attendance!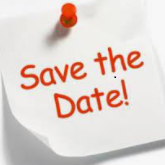 You're off to college…now what? What are you really supposed to be doing during these next four years that will help you land a job after graduation and start a career? How can you best explore your interests, gain valuable skills and experience, find the people who can help you along the way, and show your value to potential employers or graduate schools? What are employers even looking for, anyway?
We strongly encourage every Senior to attend "How to Ensure College Leads to a Career" on Wednesday, May 12 from 7-8:30 pm (extra credit will be awarded in your English classes!) as we welcome presenter Jennifer McCluskey and explore the answers to these questions. You are in for a fun, engaging, and very informative evening.
Ms. McCluskey is a former Maggie Walker teacher who has worked as a career advisor at VCU and is currently a certified career consultant and lead facilitator at Capital One's Career Development Center. Her experience in working with hundreds of clients ranging from high school to retirement age has given her unique insight into the challenges and opportunities you will be facing in the next four years and beyond and what people wish they had known when they were in college.
Join Zoom Meeting
https://us02web.zoom.us/j/85379587004
Email Ms. Sheppard, Class of 2021 sponsor, if you have any questions: ksheppard@gsgis.k12.va.us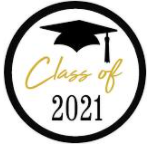 ---