College Jump-Start for Sophomores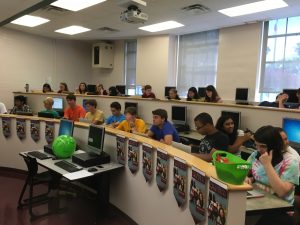 Sophomores! Please join the Senior Counselors, Dr. Loving and Ms. Streitel, in the Forum during lunch on Wednesday, May 30 for College Jump-Start! The presentation will begin at 11:40 a.m. Dr. Loving and Ms. Streitel will be presenting on topics related to college. They will discuss how to begin the college search, what you can be doing now, what colleges consider important, and what you should be thinking about down the road (ACT/SAT, recommendation letters, essays). Although this event is not mandatory, it is highly recommended that you attend.
Parents- due to space issues this is for students only but please encourage your sophomore to attend!
---