Faculty leaving MLWGS (2 of 2)
Continuing our farewells, we thank our departing faculty for their years of dedicated service to our community (counting 8 years total on this page, with 32 from the other post, that is 40 years of MLWGS experience).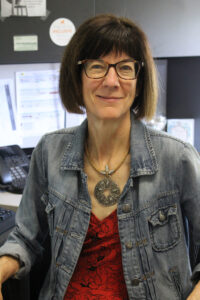 Lisa Ebeling – Counseling Department
August 2017 through June 2022
Since joining the counseling department, Lisa Ebeling has strengthened school-wide mental health programming and support. While she came here as a Chesterfield County Public Schools retiree, Lisa wasn't quite ready for full retirement so she agreed to a part-time schedule with us.
Counseling Director, Karl Zweerink stated "Ms. Ebeling's contributions to student support cannot be overstated, she has made sure to keep the school's focus on student mental health regardless of the time of year or whether we have been virtual or in person."
Lisa is directly responsible for some of the creative programs we have been able to provide to our students. Additionally, she offered mindfulness activities that added new components to the mindfulness program that Karl, Paige Hawkins, and Wendy DeGroat initiated before Lisa joined us. One of our favorite programs that she started was the therapy dog visits. Always a favorite school day with the dogs!
Ms. Ebeling helped our students and faculty through the trauma of the nearly two-year COVID lockdown and its restrictions. That was a lot to manage but she handled it with caring, understanding, and grace. We are so grateful to have had these years with Lisa.
But life's pathway is filled with changes, as it is for Lisa. Now it's time for new horizons but we expect she will still be of service to those in need.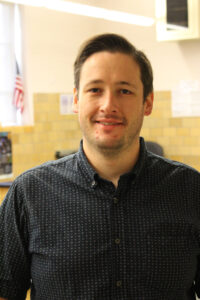 Zachary Zelenak – Science Department
August 2018 through June 2022
Zachary Zelenak came to us as a popular science teacher from Glen Allen HS that we were able to recruit away from them. We did so by explaining to him how great the students at MLWGS are. And his popularity proved true here too as Zach is highly regarded by his physics students.
During his second year with MLWGS Zach took on the sponsorship of the Technology Students Association team, aka TSA. The team participates and travels to various competitions around the state and nation. This year, the team competed at the TSA South Central Regional Fair with impressive results with the students placing in the top three in seven different events.
Life now calls Zach in a different direction outside of the teaching profession. Good luck Mr. Zachary Zelenak, Future Esquire.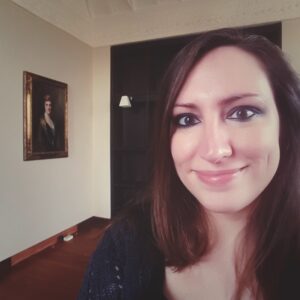 Stephanie Burr – Social Studies Department
August 2021 – June 2022
Stephanie Burr rejoined the MLWGS staff last year having taught here previously from August 2011 through March 2017 when she left to work in the museum field. Stephanie is also an alumni member of MLWGS from the Class of 2002.
We appreciate Stephanie's time and service as an outstanding teacher.
---