MLWGS Prom: Saturday, May 14th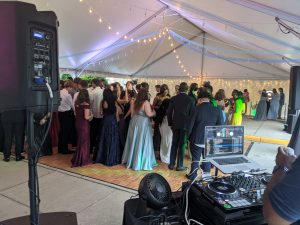 The Junior/Senior Prom will be held on Saturday, May 14, from 8:00 – 11:00 p.m. at the Bon Secours Training Center located on W. Leigh Street. While seniors are not charged admission, each must pick up his/her complimentary ticket during lunch in the Commons from the Junior Class Officers on May 9, 10, 11, or 12. Senior guests however must purchase a ticket online.
Tickets can only be purchased online here. Ticket pricing follows:
Monday, May 2nd – Tuesday, May 10th ($20 each).
Wednesday, May 12 – Thursday, May 13th ($25 each). Price goes up!
If juniors or seniors plan on bringing a guest from outside the MLWGS community, in addition to purchasing a guest ticket, students must submit a separate form, which will also be found on Schoology or picked up in Ms. Valenta Williams' office in room 100. Return the completed guest form back to Ms. Williams.
We recommend that dinner reservations be made early enough so that students can arrive in time to enjoy the prom (This is particularly important if students plan to dine where meals can typically take over an hour and a half). If you have questions, please contact the Junior Class Sponsor, Amy Maxey, at [email protected].
---