MLWGS TSA team returns to Technosphere with impressive showing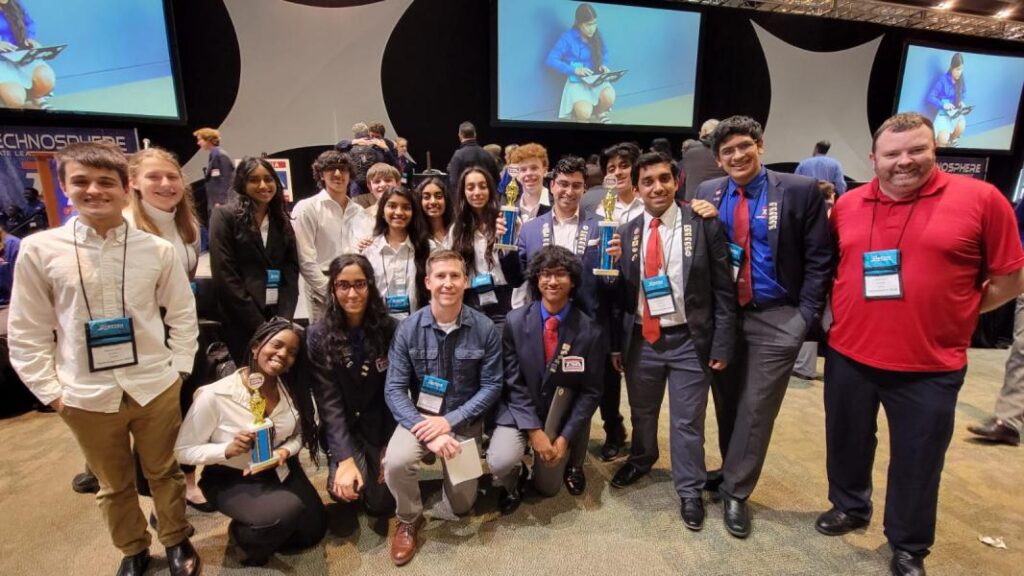 Over the past two years, Maggie Walker's TSA club has grown from 10 students to 40, with 20 representing us at the Virginia TSA state conference. The success and growth we've seen are a testament to the variety of skills Maggie Walker students possess, including STEM education. Our students performed well at the Technology Student Association State Conference (Technosphere) this past weekend (May 5-7). Members of the team were finalists in the following events:
Prepared Presentation (Parth Tornekar ('24-Henrico) – 1st Place)
Extemporaneous Presentation, (Parth Tornekar ('24-Henrico) – 2nd Place)
Future Technology Teacher, (Rahmat Okegbenro ('24-Chesterfield) – 2nd Place)
Architectural CAD
Biotechnology Design
Debating Technological Issues
Digital Video Production
Coding
Essays on Technology
On Demand Video
Forensic Science
Technology Bowl
Manufacturing Prototype, and
Music Production
In addition to the competitive events, our team had 4 students running for state office. Sreemayi Gangireddy ('25-Henrico) was elected Vice President, and Kushal Gowda ('25-Henrico) was elected President. This is an outstanding achievement for both.
Brandon Gooss of the Science Department, who is the team sponsor, accompanied this group to Technosphere along with teacher Drew Austin.
---