PSAT Reminder for Juniors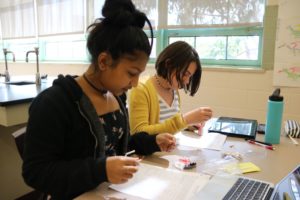 Juniors in the first half of the alphabet – PSAT testing is this Wednesday. Report to school ready to test by 8:40.
Make sure to
wear layers as some rooms are cold and others are warm
bring a #2 pencil and a graphing calculator (extra batteries if needed)
pack a non-nut (for allergy reasons) snack
eat a big breakfast as testing may not finish until 1 pm
More info about testing can be found on the counseling website here
If you aren't planning on attending and haven't informed us yet, please complete this survey
Important: Students are to wear masks at all times during testing and will be subject to temperature checks and health screening questions upon entry into the building. Students may want to come as early as 8:15 to avoid lines.
---