The MLWGS 2019-2020 Operating Calendar Scheduled for Vote by the Regional School Board April 18, 2019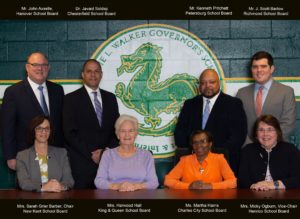 Use this link to view the MLWGS 2019-2020 operating calendar proposal being submitted for Regional School Board vote on April 18, 2019.
This proposal was developed by the School Advisory Committee, comprised of members of the PTSA, faculty, alumni, and students. Input was sought from stakeholders among the student body, faculty, and parent community. The calendar proposal largely aligns with those of our top four participating districts with the exception of student half days.
Comments on the operating calendar can be submitted to Mr. Max Smith, Assistant Director.
---