Virtual Executive School Board Meeting on Thursday, June 18, 2020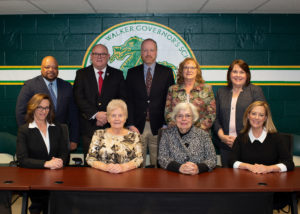 A VIRTUAL meeting of the Maggie Walker Governor's School Executive Board will be held on June 18, 2020, at 9:00 am. We are utilizing the Zoom platform for this meeting which will be recorded for public viewing.
On the agenda for approval at this meeting is the assignment of reserve funds from Fiscal Year 2020 ending on June 30th and textbook adoption.
The June meeting packet can be viewed here. A listen-only option is available for the public at (605) 475-4000. Participants use Access Code 191682#
Persons wishing to address the Regional School Board during the public comment period can email remarks to the Board Clerk by 10:00 am, Wednesday, June 17th.
---