Maggie Walker teacher wins a study scholarship at Oxford University this summer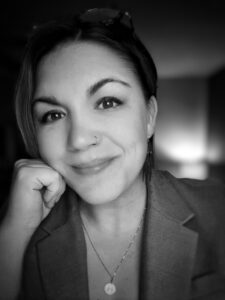 English department faculty member Kara Love has won the English-Speaking Union's scholarship to study at Oxford University this summer!
The Richmond branch of the English-Speaking Union awards two scholarships to Richmond area high school teachers for summer study at the University of Oxford, the International Shakespeare Globe Centre in London, or the Scottish Universities International Summer School in Edinburgh.
Kara will get to spend three weeks living and studying in the same hallowed halls as J.R.R. Tolkien, Oscar Wilde, and Benazir Bhutto. She will be taking two seminar courses at Oxford this summer: Shakespeare and Politics: Then and Now & Jane Austen.
Congratulations, Kara! You are an amazing educator and colleague.
---