MLWGS boys team are the 2023 VHSL Division 3 XC State Champions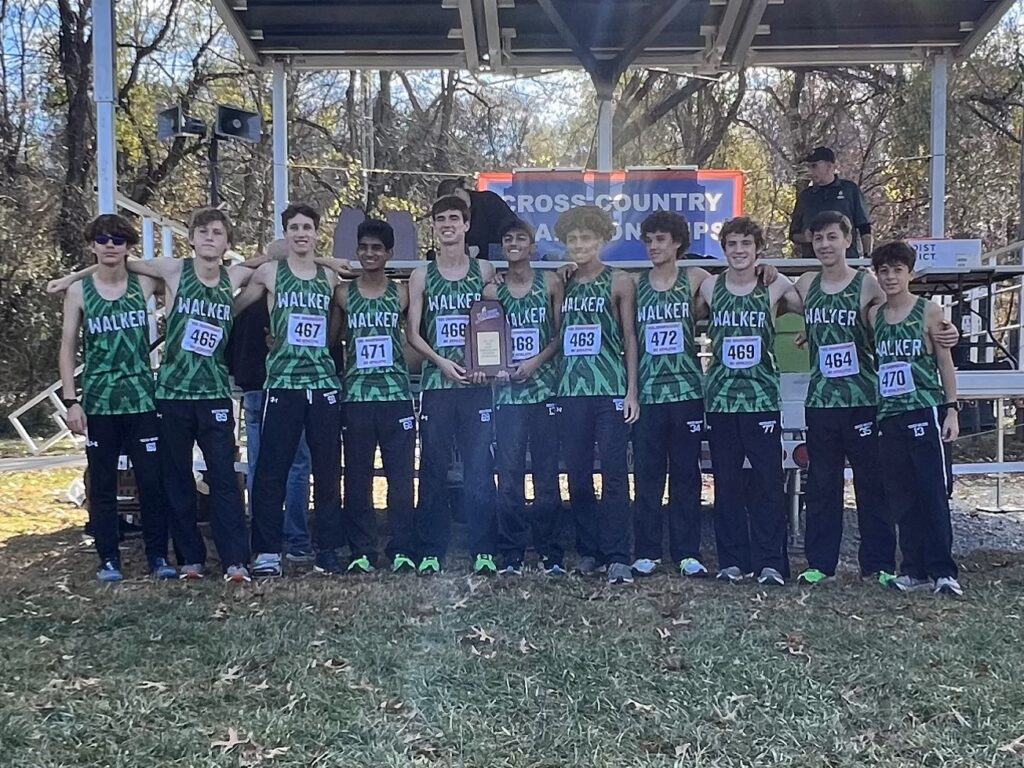 The Maggie Walker boys are your 2023 Division 3 Cross Country Champions! The boys combined for 56 points to easily outpace runner-up Monticello (101 pts.)
The team was led by individual All-State performances from sophomore Anthony Bastardi (9th 15:57) and junior Colston Wisotzki (11th 16:02)
But 5 other team members ran incredibly well also. The boys 45 point winning margin was the largest spread of any of the state races, and our team average of 16:14 was the fastest of any team in the state. The boys were, simply, dominant.
Anthony Bastardi ('26-Richmond) 9th 15:57
Colston Wisotzki ('25-Richmond) 11th 16:02
Patrick Doherty, captain ('24-Chesterfield) 18th 16:16
Kavi Rajappa ('25-Henrico) 23rd 16:27
Rehaan Jain, captain ('24-Chesterfield) 24th 16:28
Leo Chenoweth ('25-Richmond) 39th 16:53
Oliver Frankel ('24-Richmond) 68th 17:28
Girls also performed very well, finishing 4th. The Lady Green Dragons were led by a top 20 finish from sophomore Evelyn Hayter (19th 19:12)
The teams are coached by Jim Holdren, Deborah Snagg, Ryan Webb, and Nick Tuck.
Congratulations to our runners and coaches for a fantastic season.
---