MLWGS Executive School Board Meeting on Thursday, September 21 @ 9:00 am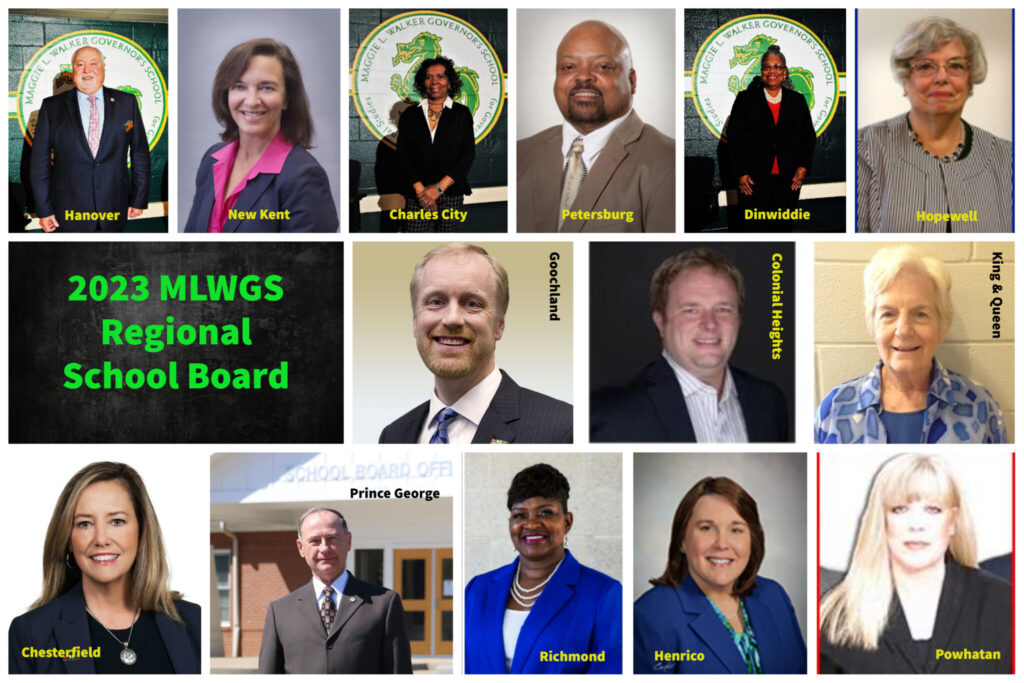 The Maggie L. Walker Governor's School Executive Board meeting will be held on Thursday, September 21, 2023, at 9:00 am. Location: MLWGS, Room 153. The Executive Board is comprised of the board members from Petersburg, Goochland, Henrico, King and Queen, and New Kent.
During this meeting, the board will recognize members of the spring boy's and girl's tennis teams as state champions along with their coaches. The board will conduct various activities, including reviewing the current financial reports and personnel changes, and assessing the progress of the strategic plan.
During their first read items, the board will review four international travel proposals for 2024 to London, Costa Rica, Ireland, and one that is a combo trip to London, Paris, and Madrid.
The September meeting packet can be viewed here.
Persons unable to attend in-person but wanting to address the Executive School Board during the public comment period are invited to use this form to submit their comments by 10:00 am, Wednesday, September 20, 2023, or email their remarks to the Board Clerk.
---