Congratulations Class of 2020 on Senior Athletic Signing Day: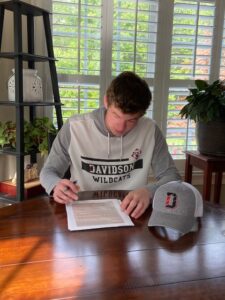 Trey Gardiner – Davidson, Soccer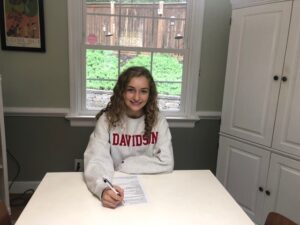 Anna Jepson – Davidson, Diving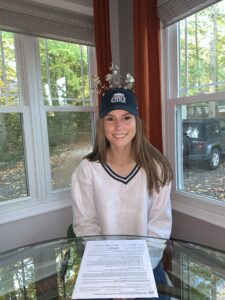 Katie Smith – Old Dominion, Soccer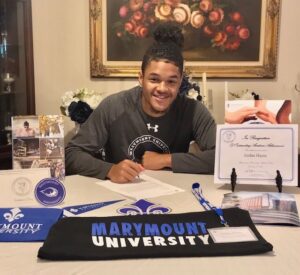 Jordan Hayes – MaryMount, Baseball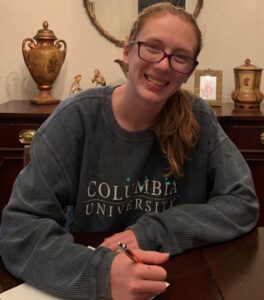 Mary Caroline Heinan – Columbia, Cross Country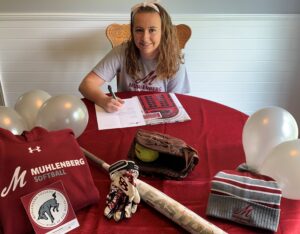 Madi Leonard – Muhlenberg, Softball
Maggie L. Walker Governor's School sponsors a wide variety of varsity and junior varsity sports teams for both boys and girls, where over 95% of student-athletes earned All-Academic status with a grade point average of 3.0 or better. We compete on the Virginia High School League (VHSL) 3B-Region, Colonial District, and we also regularly compete against many local schools, such as Douglas Freeman, Deep Run, Glen Allen, JR Tucker, Hermitage, and Mills Godwin.
VHSL Athletic Calendar MW VHSL ATHLETIC FORMS Forms can be scanned to the Activities Director or hand-delivered to same. Student-Athlete Concussion Policy 4045 and Concussion Management Guidelines Policy 4090-R
If additional information is needed contact our Activities Director or use sport link below to contact coach.
Fall Sports
| | | |
| --- | --- | --- |
| Team | First Practice | Location |
| Cross Country, Boys Varsity | August 3, 2020 8:00am | Byrd Park |
| | | |
| Cross Country, Girls Varsity | August 3, 2020 8:00am | Byrd Park |
| | | |
| Field Hockey, Varsity | August 3,2020 8:30am | Maggie Walker Athletic Field |
| Field Hockey, JV | August 3,2020 8:30am | Maggie Walker Athletic Field |
| Golf, Varsity | August 3,2020 8:30am | The Crossings |
| | | |
| Volleyball, Boys Varsity, Connor Dixon, chdixon57@gmail.com | August 3,2020 1:30-4pm | Maggie Walker Gymnasium |
| Volleyball, Boys JV, Dylan Gordon | August 3, 2020 12-2:30pm | Maggie Walker Gymnasium |
| Volleyball, Girls Varsity, Tony Dee | August 3, 2020, 7-9am | Maggie Walker Gymnasium |
| Volleyball, Girls JV, Stephanie Flom | August 3, 2020, 8:30-11am | Maggie Walker Gymnasium |
| Christy Turnbow | Athletic Trainer | 354-6800 ext.1461 |
Winter Sports
| | | |
| --- | --- | --- |
| Team | First Practice | Location |
| Basketball, Boys Varsity, Keith Beagle | November 11, 2019 @6:30am | MW Gymnasium |
| Basketball, Boys JV, Dominique Woods | November 12, 2019@ 4:30pm | MW Gymnasium |
| Basketball, Girls Varsity, Speedy Baughman | November 12, 2019@ 3:30pm | MW Gymnasium |
| Basketball, Girls JV, Dib Ogelsby | November 12, 2019@3:30pm | MW Gymnasium |
| Dance Team | | MW Gymnasium |
| Indoor Track, Boys Varsity Jim Holdren | November 11, 2019@ 3:30pm | MW Track |
| | | |
| Indoor Track, Girls Varsity Deborah Snagg | November 11, 2019@ 3:30pm | MW Track |
| | | |
| Swimming, Boys Varsity, Matthew Chocklett | November 11, 2019@ 6:30am | Swansboro Pool |
| | | |
| Swimming, Girls Varsity, Heather Kemmerly | November 11, 2019@ 6:30am | Swansboro Pool |
| | | |
| Wrestling, Varsity Don Blanton | November 11, 2019@ 3:30pm | MW Wrestling Room |
| Christy Turnbow | Athletic Trainer | 354-6800 ext. 1461 |
Spring Sports
| | | |
| --- | --- | --- |
| Team | First Practice | Location |
| Baseball, Varsity, Doug Patterson | February 24, 2020, 3:30pm | Carver Middle School |
| | | |
| Outdoor Track, Boys Varsity, Jim Holdren | February 24, 2020, 3:30pm | MWGS Track |
| | | |
| Outdoor Track, Girls Varsity, Deborah Snagg | February 24, 2020, 3:30pm | MWGS Track |
| | | |
| Tennis, Boys Varsity, Jennifer Todd | February 24, 2020, 3:30pm | MWGS Courts |
| | | |
| Tennis, Girls Varsity, | February 24, 2020, 3:30pm | Battery Park |
| | | |
| Soccer, Boys Varsity, Jeff Jamaleldine | February 24, 2020, 3:30pm | MWGS Field |
| Soccer, Boys JV TBA | February 24, 2020, 3:30pm | MWGS Field |
| Soccer, Girls Varsity, Jim Thomas | February 24, 2020, 530-7 | MWGS Field |
| Soccer, Girls JV, Molly Mann | February 24, 2020, 530-7 | MWGS Field |
| Softball, Varsity, Randy Darnell | February 24, 2020, 3:30pm | Virginia Union University |
| Christy Turnbow | Athletic Trainer | 354-6800 ext. 146 |