Congratulations to MW's four Presidential Scholar Candidates from the Class of 2023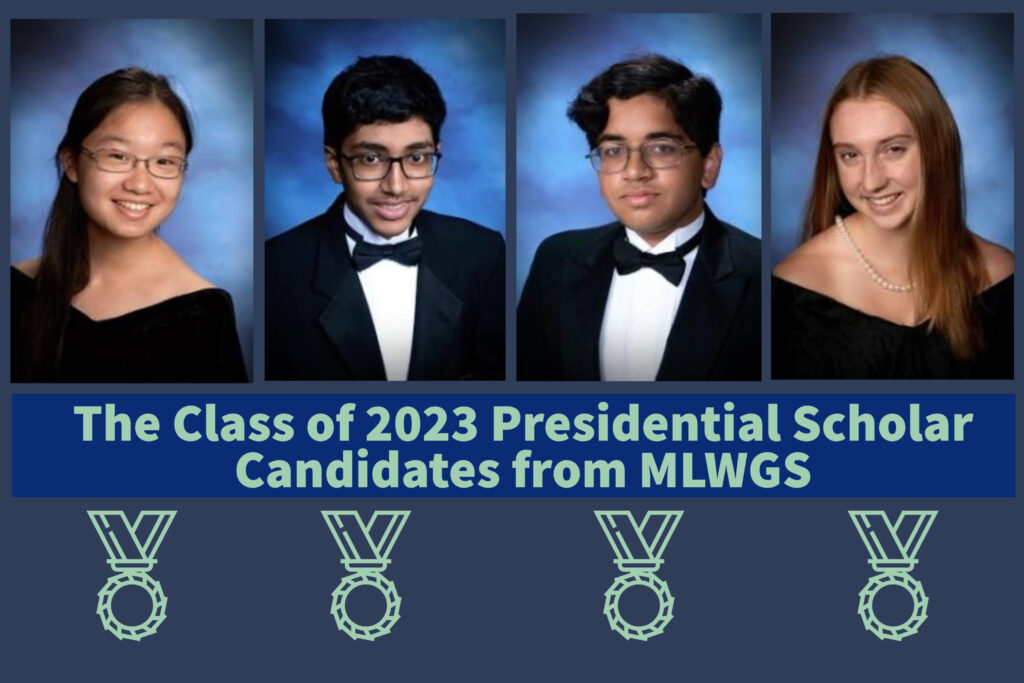 Congratulations to the following students for their consistent academic accomplishments:
Jennifer Chen (Henrico)
Anmol Mital (Henrico)
Shreyas Muthusamy (Henrico)
Allyson Phillips (Hanover)
The U.S. Presidential Scholars Program was established in 1964, by the executive order of the President, to recognize and honor some of our nation's most distinguished graduating high school seniors. In 1979, the program was extended to recognize students who demonstrate exceptional talent in the visual, creative, and performing arts. In 2015, the program was again extended to recognize students who demonstrate ability and accomplishment in career and technical education fields. Each year, up to 161 students are named as Presidential Scholars, one of the nation's highest honors for high school students.
More information about the program can be found at http://www.ed.gov/psp.
---