FY24 Director's Proposed Budget with Public Hearing on March 16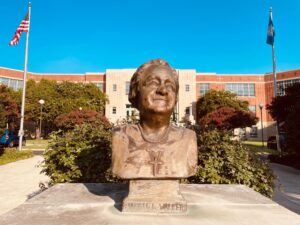 The proposed FY24 operating budget I'm presenting to the Regional School Board totals $10,590,000.00. Maggie Walker remains a choice school largely because of our outstanding students, staff, and participating division support, and we must provide the needed resources to make sure this continues.
Our student population will grow to 783 students next year with additional slots requested by Richmond, Henrico, Colonial Heights, and Dinwiddie. The proposed budget I will submit considers this growth and provides needed resources to support it.
Our proposal would fund operational costs for the 2023-24 school year and includes an additional $901,543.00 over our fiscal year 2023 budget levels, to include $634,927.00 in workforce investment including additional full-time teachers and a part-time position for Coordinator of Strategic Engagement to develop training opportunities for faculty on how to recognize, accommodate and appreciate cultural differences and provides suggestions, resources, and training on DEI related topics.
Projected funding includes $3,052,352.00 in state revenue and $7,288,957.00 in local funding (tuition), and other miscellaneous revenues to meet requirements and community expectations, recruit and retain the best talent and serve our students appropriately.
The FY24 budget proposal can be viewed here. We welcome your feedback and invite you to do so by using this form or by joining us at the budget public hearing on March 16, 2023, during the regional school board meeting.
We are thankful for our collaboration with our participating school divisions and our MLWGS community.
Sincerely,
Dr. Robert Lowerre, Ph.D.
Director
---