Gracie Young Signs Letter of Intent with Akron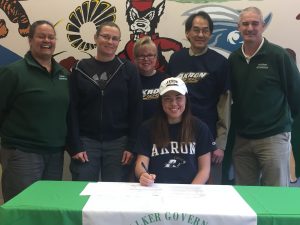 On Wednesday, February 1st, Walker senior Gracie Young, made her intentions known and signed a Letter of Intent with The University of Akron to play soccer for their program. Wednesday is the first day seniors in sports other than football can sign national letters of intent with Division I and II colleges.
A ceremony was held in the MW College library with family and coaches in attendance.
Congratulations Gracie!
---