Mark your calendar: Thursday, February 23rd is course registration day for returning students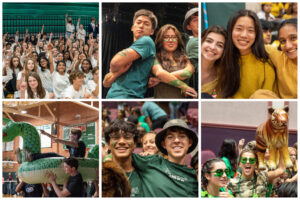 Course Registration takes place on Thursday, February 23rd during 2nd period.
During February, students met with their counselor to discuss the course selection for next year and received copies of the Course Registration Form as well as VCU forms if they plan to take Dual Enrollment courses next year. Teacher signatures are required for plus, Dual Enrollment, Pre-AP, Intensive, and Advanced Placement courses on the Course Registration Form. A parental signature is required for the Course Registration Form and the VCU packet for Dual Enrollment courses (please make sure to sign the registration form, in-state tuition form, and honor form). Extra copies of the forms are available in the counseling office. Please contact your child's counselor if you have questions about course selection for next year.
Use this link to view the 2023-2024 Course Catalog.
---