MW students to attend 2023 Summer Residential Governor's Schools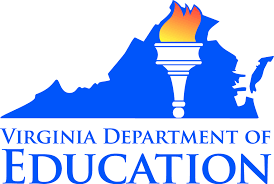 As summer break commences for most Dragons, two of their peers have been recommended to participate in a month-long educational program sponsored by the Virginia Department of Education and Gifted Services. The Summer Residential Governor's School programs offer an intensive experience to gifted high school juniors and seniors.
This summer, students have the opportunity to reside on campus for a maximum of four weeks to engage in classroom and laboratory activities, conduct field studies, research, and collaborate on individual and group projects. In addition, they can attend seminars hosted by distinguished scholars, as well as meet visiting artists and other experts.
The following MLWGS students were accepted into the 2023 Governor's Foreign Language Academies:
Nitya Goyal ('24 – Henrico) – French
Preston Huyard ('24- Richmond) – Spanish
We wish that our dragons have an exceptional experience at their selected academy.
To inquire about the 2024 program, please reach out to Ms. Joy Cobb, the counselor in charge of providing information.
---