MW Swim finishes 1st and 2nd at 2A State Championship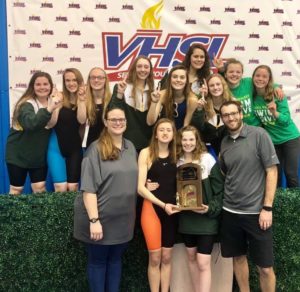 The MLWGS Girls Team captured the 2A State Swim Championship last Thursday at SwimRVa, making this their 5th consecutive title win. The team compiled an assortment of top-tier finishes. The Aquatic Lady Dragons finished with 354 points.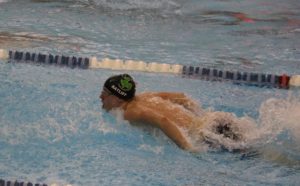 The MLWGS boys finished second with 351 points, repeating their success from last year. The Dragons' Noah Ratliff ('20-Richmond) won the 100 butterfly with a time of 52.49. Henry Paulson ('20-Richmond) captured the 100 breaststroke title with a time of 1:01.86. Teammate, Joseph Mistretta ('19-Henrico), placed second in 1:03.82. The team of Ratliff, Lorenzo Galang ('22-Chesterfield), Bryce Mortimer ('22-Richmond) and Paulson were victorious in the 400 free relay.
Congratulations to coaches Matt Chocklett and Heather Kemmerly. All those early morning swims have reaped this success.
---