Prospective Student Assessments for Charles City, Chesterfield, Hopewell, Petersburg, Powhatan, Prince George, New Kent & Richmond – Saturday, February 3rd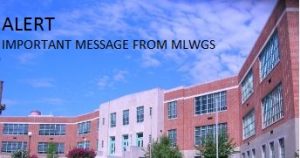 Students report no later than 7:45 am; doors will open at 7:30. Please enter the building through the front doors at the top of the steps on the Lombardy side. Testing will begin promptly at 8:00 am, and students arriving after testing begins may not participate in this assessment session.
Only bring pencils for testing. Scratch paper will be provided. The use of electronic devices (calculators, cell phones, etc.) is not permitted during testing.
There will be two breaks provided for which you may bring or purchase snacks.
Please note that parents are expected to vacate the building after dropping off their students for testing. Be certain that you have made arrangements for prompt pick-up according to the following schedule:
Students testing in first floor rooms: 1:15
Students testing in second-floor rooms: 1:30
Students testing in third-floor rooms: 1:45
All students will be released from the North exit of the building to the student parking lot (facing toward Rtes. 64/95).
---