The Class of 2027 Orientation, August 15, 2023, including a Parent Orientation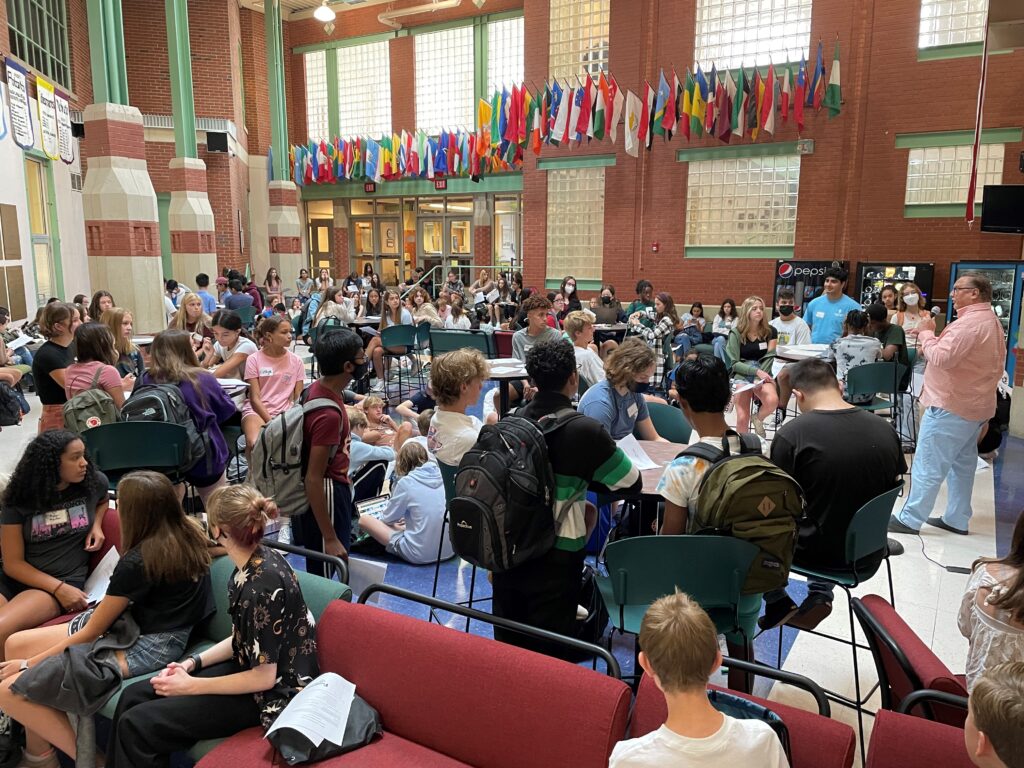 Freshmen are invited to attend an orientation on August 15, 2023, to kickstart the school year. Apart from receiving their class schedules, students will have a chance to meet their teachers and classmates. It is advisable that students bring their personal laptops or electronic devices to enter their passwords and other necessary details.
During the orientation, there are activities available to assist new parents in understanding the procedures at MLWGS, as well as the opportunity to connect with staff and current parent leaders. If you are driving, please park in the lower student lot, which can be accessed through Lombardy Street.
We will continue to offer an online fee payment option that has a user-friendly process. You may start paying school fees online with no convenience fee beginning August 9th. See the footer of our home page (http://mlwgs.com) and look for "Pay Fees Online." If you prefer to pay by check, you may have your student bring the enclosed fee sheet and a check to the school's bookkeeper in the main office on the 2nd floor.
Students are advised to bring their own laptops for technology sessions. However, for those who don't have personal devices, school laptops will be provided during Freshman Orientation.
Freshmen:

8:30–9:00 – Welcome. Students get name tags and their schedule in the 1st floor Student Commons.

9:00-10:55 – Find classrooms, attend classes, and meet teachers (students follow their schedule).

11:00–12:00 – General information in the 2nd floor Auditorium

Foundational Information
Honor Council with Honor Council Student leaders
MW Logistics
Community Service
Maggie Lena Walker History – with Dr. Lisa Williams

12:00-12:45 – Lunch – The Governor's Grille will be open ($6 for lunch or bring your own). Students will break out into groups from the cafeteria at the conclusion of lunch.

12:45-2:00 – Technology Jump Start (various rooms).

2:00-2:15 – Closing and Sweet Treat in the 1st floor Student Commons.

Parents:

9:00-10:00ish – Parent Orientation in the Auditorium (2nd floor)
The entire Maggie L. Walker Governor's School community looks forward to your arrival. We can't wait to support you as you join The Dragon Nation!
---