Youth Art and Music Celebration March 2 @ 6:00 pm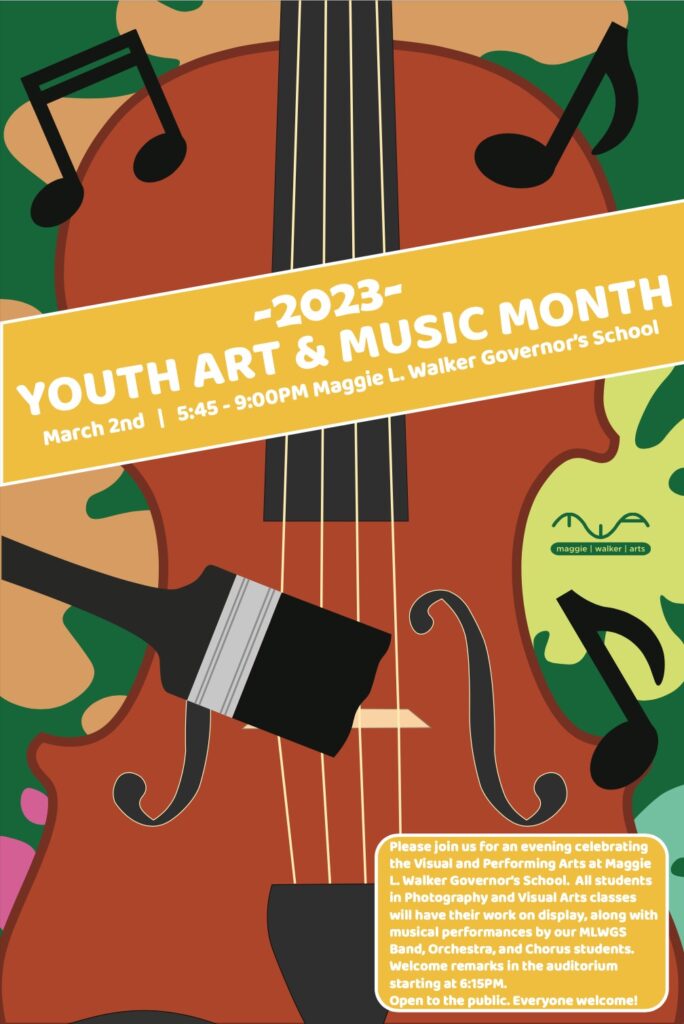 March is when we take time to highlight the talented young artists and musicians at Maggie L. Walker Governor's School. This year to help celebrate Youth Art and Music Month, our wonderful student music groups will be performing throughout the evening along with a huge exhibition of student artwork and photography. All students in Photography and Visual Arts classes will have their work on display, along with musical performances by our MLWGS Band, Orchestra, and Chorus students.
With all that to look forward to, please mark your calendars for Thursday evening, March 2nd, for our annual Youth Art and Music Month opening. The event begins at 5:45 PM and will run approximately until 9:00 PM. Welcome remarks in the auditorium will take place at 6:15 PM. This event is open to the public, so you are encouraged to invite your friends and family to join us for this special evening celebrating our young artists and musicians! Light refreshments will be served.
---