2022 MLWGS Yearbook Wins First Place with Special Merit Award from the American Scholastic Press Association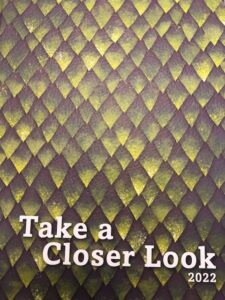 The 2022 Yearbook was awarded First Place with Special Merit, among high schools with an enrollment of 500-1000, by the American Scholastic Press Association. Please join us in congratulating Editor-in-Chief Jillian Hamilton, Senior Section Editor (and current Editor-in-Chief) Riley Surratt, and the rest of the 2022 staff on this rare achievement. "I'm very proud of the hard work and dedication that the staff invested in the book, particularly in light of the trying circumstances of the 2021-22 school year," said yearbook sponsor Michael White.
The AMERICAN SCHOLASTIC PRESS ASSOCIATION'S announced the winners of its Annual Review and Contest Awards for scholastic yearbooks, magazines, and other publications. They applaud all members for their dedication and concern for the improvement of their publications.
The following is a list of the point score system.
POINT SCORE SYSTEM
850 – 1000 ………………. FIRST PLACE
700 – 849 ………………. SECOND PLACE
500 – 699 ………………. THIRD PLACE
FIRST PLACE WITH SPECIAL MERIT was given to a publication that scored over 950 points AND, in the opinion of the reviewer, was an outstanding overall example of a scholastic publication in format, content, and presentation.
Congratulations to the yearbook team.
---