All-Virtual Regional School Board Meeting on Thursday, October 15, 2020 including a Public Comment Form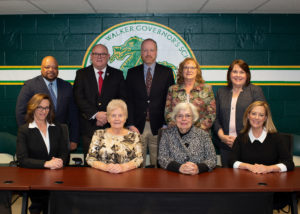 An All-VIRTUAL meeting of the Maggie L. Walker Governor's School Regional Board will be held on October 15, 2020, at 9:00 am. We are utilizing the Zoom platform for this live meeting but will also record for public viewing at any time. To view and listen to this meeting live use this link.
On the agenda for approval is a large number of policies and regulations. Other items for discussion include planning for student's return to campus instruction and the school's admission practices, along with an update on Strategic Plan implementation.
The October meeting packet can be viewed here.
Persons wanting to address the Executive School Board during the public comment period are invited to use this form to submit their comments by 10:00 am, Wednesday, October 14, 2020, or email their remarks to the Board Clerk.
---