Black History Month Assembly on Wednesday, Feb 24th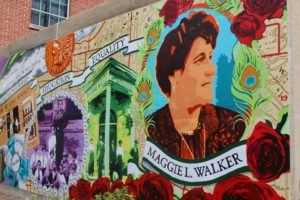 We are very excited to announce that the School Advisory Council (SAC) and student volunteers have organized a Black History Month Assembly. This event will help us celebrate Black History Month and will feature student performances as well as an excellent guest speaker!
This assembly is a mandatory school-wide event for students on Wednesday, February 24th during 5th period. Teachers will take attendance before sending a link for the webinar to their students. The event will include an opening video from the Maggie Walker House, African American poetry performed by the Slam Poetry Club, and a keynote presentation from Faithe Norrell. Ms. Norrell's children are the great-grandchildren of Ms. Maggie Walker.
We look forward to celebrating Black History Month with our students!
---