Congratulations Dragons! Girls 2019 VHSL Cross Country Champions, Class 3
Our girls' team had an outstanding meet this past weekend taking the VHSL championship title in Class 3. Congratulations runners!
The boys' team also had a strong showing taking 3rd place at the championship. For both teams, this was their first year to compete at a higher level at Class 3.
Thank you to coaches Jim Holdren, Deborah Snagg, and Ryan Webb for your training guidance.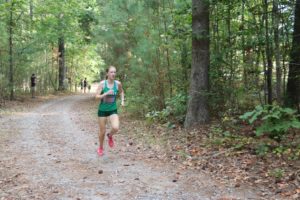 Mary Caroline Heinen ('20-Richmond) won the girls' individual championship title.
---