Congratulations to MW's 2021 Community Foundation & R.E.B Foundation winners and finalist!
The Community Foundation and the R.E.B. Foundation are pleased to recognize 35 outstanding public-school teachers selected as finalists for the 2021 R.E.B. Awards for Teaching Excellence. Considered among the best in their field, these instructors demonstrate a sincere passion for teaching while also serving as mentors, coaches, and champions for their students. Selected from 91 nominees submitted by students, parents, and colleagues, 17 winners and 18 finalists will receive cash grants totaling $249,300.
The R.E.B. Awards provide opportunities for area public school teachers to continue their own love of learning as they pursue adventures of a lifetime.
Connected by a desire to make their lessons relevant, all 2021 awardees will have the chance to collect real-life experiences, stories, and artifacts to renew their passion for teaching and enhance their ability to bring subject matter to life for their students.
MLWGS Winners
Amanda Lemco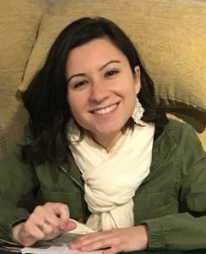 Amanda Lemco works to foster an inclusive Spanish-speaking community. She creates a safe space in her classes by openly acknowledging that everyone is still learning Spanish and that no one should be ashamed for what they don't know, as she is still learning herself. Her acceptance and humility help students adjust to the overall stressful demands of high school. With strong ties to the international language community and charities like Students Helping Honduras, Senorita Lemco helps her students feel more connected to Spanish culture by drawing on personal experience and stories.
Her fun, bubbly demeanor and creative lesson plans make each class enjoyable and informative. She cultivates a respectful and encouraging classroom where students of all backgrounds and grade levels can come together and explore language and culture through books, films, songs, podcasts, and recipes. One student described Senorita Lemco as "the most caring, hardworking and effective teacher that I have had the honor of learning from."
With an R.E.B. Award of $15,000, Amanda Lemco will pursue an endorsement in teaching Italian through immersive experiences in Italy.
John Wilkes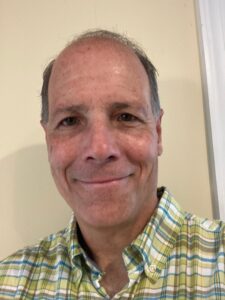 As one parent shares, "You know there is something extraordinary happening in the classroom when your teen-aged boy goes beyond the typical 'fine' when describing his day and instead elaborates on what he learned in class." John Wilkes brings his history classes alive and his excitement for the subject is contagious. He keeps students engaged with humor and creativity as he acts as a character, retelling historical events and using interactive lessons such as debates. Students and parents alike agree that Mr. Wilkes sets high but achievable standards. He believes students cannot learn without hard work and admits that he expects a lot, but his students consistently rise to the challenge.
However, it is not always about what goes on IN Mr. Wilkes's classroom. He is intentional about taking his students on field trips so that they can experience history and not just talk about it. He also makes each student feel special by taking time to learn about them and their interests. He jokes that his wife says he acts like a teenager, so it makes it easier for him to connect with his students.
With an R.E.B. Award of $11,300, John Wilkes will travel the length of the nation's central thread–the Mississippi River.
MLWGS Finalist
Kristen Macklin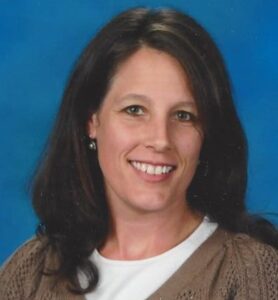 About the R.E.B. Awards for Teaching Excellence
The awards program, which is a partnership between the Community Foundation for a Greater Richmond and the R.E.B. Foundation, recognizes excellence in public education by awarding cash grants to outstanding public school teachers from the City of Richmond, the counties of Chesterfield, Henrico, and Hanover, and the Department of Correctional Education. Since its inception in 1988, the program has awarded approximately $4.4 million to over 985 public school instructors as recognition for their outstanding classroom performance.
---