Congratulations to the (15) National Merit Scholarship Semi-Finalists from the MLWGS Class of 2022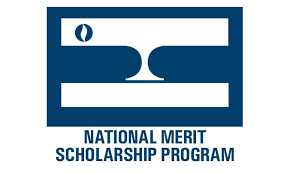 "Today officials of National Merit Scholarship Corporation (NMSC) announced the names of approximately 16,000 Semifinalists in the 67th annual National Merit Scholarship Program. These academically talented high school seniors have an opportunity to continue in the competition for some 7,500 National Merit Scholarships worth nearly $30 million that will be offered next spring."
The National Merit® Scholarship Program is an academic competition for recognition and scholarships that began in 1955. High school students enter the National Merit® Scholarship Program by taking preliminary SAT /National Merit Scholarship Qualifying Tests (PSAT/NMSQT®) – a test that serves as an initial screen of approximately 1.5 million entrants each year – and by meeting published program entry and participation requirements.
Finalists
In February, some 15,000 Semifinalists will be notified by mail that they have advanced to Finalist standing.
Winner Selection
All winners of Merit Scholarship® awards (Merit Scholar® designees) are chosen from the Finalist group based on their abilities, skills, and accomplishments—without regard to gender, race, ethnic origin, or religious preference. A variety of information is available for NMSC selectors to evaluate: the Finalist's academic record, information about the school's curricula and grading system, two sets of test scores, the high school official's written recommendation, information about the student's activities and leadership, and the Finalist's own essay.
This year MLWGS has fifteen National Merit Scholarship Semi-Finalists from the Class of 2022, six from Henrico, six from Chesterfield, one from Richmond, one from Hanover, and one from Goochland.
Congrats to the following MLWGS seniors:
Ksenia Avrutina – Henrico
Andrew Baggett – Chesterfield
Kaitlyn Campbell – Hanover
Savannah Cave – Goochland
Kira Chung – Henrico
Jonah Curran – Richmond
Abhay Duggirala – Henrico
Lorenzo Galang – Chesterfield
Ronit Jain – Henrico
Michael Kish – Henrico
Matthew Klausner – Chesterfield
Isabella Lee – Chesterfield
Pooja Muthuraj – Henrico
Eric Qian – Chesterfield
Diya Ram Mohan – Chesterfield
---