Congratulations to the (20) National Merit Scholarship Semi-Finalists from the MLWGS Class of 2024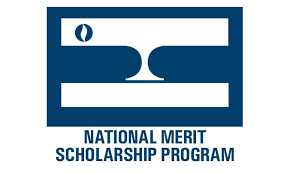 Officials of the National Merit Scholarship Corporation (NMSC) announced on September 13, the names of approximately 16,000 Semifinalists in the 69th annual National Merit Scholarship Program. These academically talented high school seniors have an opportunity to continue in the competition for some 7,140 National Merit Scholarships worth nearly $28 million that will be offered next spring.
To be considered for a Merit Scholarship award, semifinalists must fulfill several requirements to advance to the finalist level of the competition. About 95 percent of the semifinalists are expected to attain finalist standing, and approximately half of the finalists will win a National Merit Scholarship, earning the Merit Scholar title.
National Merit Scholarship winners of 2024 will be announced in four nationwide news releases beginning in April and concluding in July. These scholarship recipients will join nearly 375,000 other distinguished young people who have earned the Merit Scholar title.
This year MLWGS has twenty National Merit Scholarship Semi-Finalists from the Class of 2024, fourteen from Henrico, two from Chesterfield, two from Goochland, and two from Richmond. Congratulations to our seniors:
Benjamin Ackerly, Richmond
Arjun Azhagappan, Chesterfield
Ethan Choe, Goochland
Jude Curran, Richmond
Rachel Dai, Henrico
Sadie Hall, Goochland
Qingyuan Hu, Henrico
Shreesh Kalagi, Henrico
Isabella Kenney, Henrico
Devesh Kumar, Henrico
Michael Lusk, Henrico
Shorya Malani. Henrico
Mason McKeague, Chesterfield
Alex Percey, Henrico
Timothy Porter, Henrico
Nihal Pothunoori, Henrico
Sandor Preda, Henrico
Imran Aly Rassiwalla, Henrico
Yash Saxena, Henrico
Sruthi Vegunta, Henrico
We also send our appreciation and gratitude to the MLWGS Senior Counselors Dr. Rachel Loving and Ms. Kimberly Forquer for your steady guidance of our students through this program.
---