GSMUN 25 raises over $12,000 for charity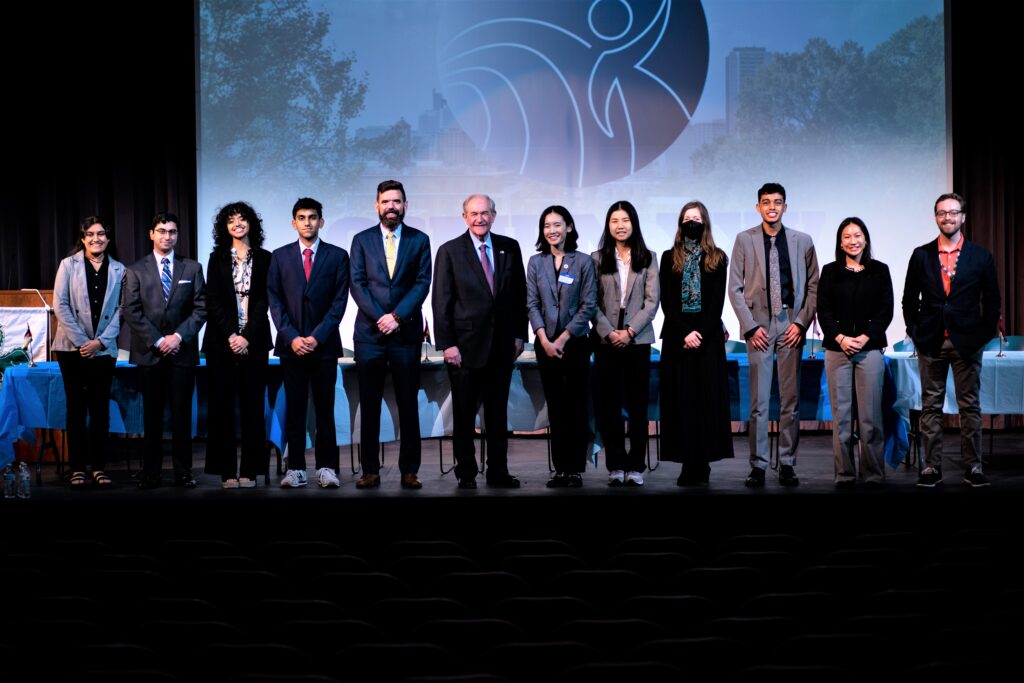 Congratulations to GSMUN 25 for raising over $12,000 for Communities in Schools this year!
GSMUN 25 hosted 35+ schools this past weekend and 500+ delegates. Schools came from as far as MD and NC. The keynote, Ambassador (and former VA gov) Jim Gilmore, was well received. His talk discouraged America from turning away from difficult geopolitical conflicts in Eastern Europe and the South Pacific. Many many thanks to the leadership team of 11 students (esp. Annabel Tang, Secretary-General), and the staff of over 100 students, and to the countless volunteers.
A photo gallery of GSMUN 25 can be viewed here.
Last, Dr. Max Smith announced that after 15 years of service, he is stepping down as the lead sponsor for Model UN. Dr. Smith will serve in a support and consultation role for Mr. Kyle Rogers, the new sponsor, for one more year. "It's been a great run with over $140K raised for charity and over 7000 delegates served, but it is time for a younger man to step into these shoes. I hope he gets as much joy and affirmation out of the experience as I did," said Smith.
---