Homecoming Dance October 14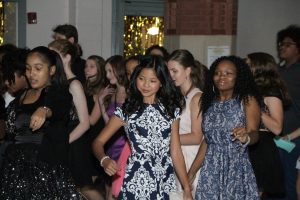 Each year, the Junior Class hosts the MLWGS Homecoming Dance. The dance will be held at the school on Saturday, October 14th from 7:30-10:30 pm. The dance is open to all MLWGS students and their dates if they choose to bring one. Tickets for the dance will be sold during school next week.
Tickets must be purchased by the end of lunch on Friday, October 13th as they will NOT be sold at the door.
Again, tickets will NOT be sold at the door. The ticket price is $10.
The dress code is semi-formal this year.
If students plan to bring a guest who is not a student at MLWGS, a form must be completed in advance and requires a signature from an official at the guest's school. Forms can be found in Room 100.
Kathryn Gammino and Kristen Switzer sent out a sign-up genius on MLWGS Class of 2019 Facebook page asking for help with chaperoning and supplying refreshments.
If you volunteer to send in snacks, please ask your student to leave them in Amy Maxey's office or bring them at 7:15 pm to the dance.
Snacks and non-perishables can be brought in on either Thursday or Friday, the 12th and the 13th.
As always, thanks for your support!
Amy Maxey
Junior Class Sponsor
---