If you are a veteran, thank you for your service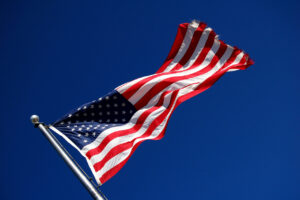 On Veterans Day, the nation pauses to honor Americans across the generations who've served in our military.
This day originated as Armistice Day, marking the signing of the armistice between the Allied nations and Germany which went into effect at 11 am on Nov. 11, 1918. It is a national holiday in France, England, and many nations who were allied in World War I; several changed the name from Armistice Day to Remembrance Day; we changed it first to All Veterans Day which then got shortened to Veterans Day.
For the past two years, MLWGS volunteer transcribers have been transcribing WW1 questionnaires for the Library of Virginia. The Library of Virginia has several online exhibits in their World at War collection, including one that highlights the stories of Virginia's African American soldiers who served during World War I.
Tomorrow the Virginia War Memorial is hosting its 65th annual Veterans Day ceremony at 11 am. The ceremony will be live-streamed on the Facebook pages of the Virginia Department of Veterans Services, WTVR CBS6, and other select social media channels. They've also opened a new exhibit this month called "Who They Were: Lives Worth Knowing" and are offering a screening of Saving Private Ryan at 7 pm tomorrow. Visit their events page for details: https://vawarmemorial.org/events/
If you'd prefer to read/reflect to mark this day, the MLWGS library has several relevant nonfiction books, biographies, novels, poetry, movies, and documentaries. Some of the books are currently on display on the library circulation desk and the window sill beside the chalk wall. Here is a poem by poet and Vietnam veteran Yusef Yomunyakaa, "Facing It."
If you prefer to reflect outdoors, consider visiting a nearby national park (e.g., Yorktown Battlefield) after school. Admission to national parks is free on Veterans Day. There are no admission fees at Petersburg Battlefield or Richmond Battlefield parks.
If you are a veteran or know someone who is, several area businesses are offering discounts and specials for veterans.
Best regards,
Wendy DeGroat
Librarian (a.k.a., Resourceress)
Mindfulness teacher
Technology integrator
Faculty liaison to the Regional School Board
---