International Language Fair for Middle Schoolers – March 9, 2019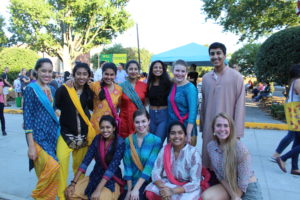 Similar to previous years, we will hold the eleventh International Language Fair on March 9th, 2019 at MLWGS. Middle school students from our community are offered three different workshops from our ten languages. These workshops are designed and conducted by Maggie Walker students in order to expose the participants to the culture of each language. Pizza and a drink will also be provided for students during lunch as well as a "goody bag" full of surprises.
Please register by February 15, 2019.
Click here for Registration Form
---