Introducing promoted faculty members and our newest professionals for 2021-2022
Congratulations to the following faculty members in their new leadership positions at Maggie Walker Governor's School;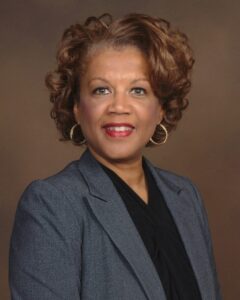 Dr. Lisa Williams – Assistant Director
Dr. Williams has worked at Maggie Walker Governor's School since August 2008 as an English teacher. During her tenure, she has also served as the English Department Chair for ten years. Longevity as an educator and as a member of the leadership team at MLWGS has proven to be invaluable. " I understand the rich culture of the school – the academic rigor, the commitment to excellence, and the overarching goal of equipping our students with a sustainable and wide-ranging skillset, not only for college but for life," said Dr. Williams.
"Dr. Lisa Williams has served the Maggie L. Walker Governor's School learning community for many years," said director Dr. Robert Lowerre. She has led the English Department and served as a strong advocate for children. Her experience and skills will be a great addition to our administrative team and I am sincerely looking forward to working with her in her new role."
Dr. Williams has been personally and professionally inspired by the life and legacy of the school's namesake, whom she describes as "a trailblazer and a shining example of servant leadership." Dr. Williams aspires to cultivate that spirit of excellence and service, as she is both "excited and humbled" by her new position.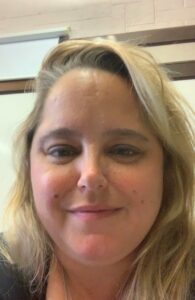 Kerry Sheppard – English Department Chair
The Leadership Team has appointed Ms. Kerry Sheppard as the new Chair for the English department. She has been a member of the MLWGS's faculty since 2008 and has over 20 years of teaching experience.
Along with serving as sponsor to the Senior Class and graduation coordinator, Ms. Sheppard has held numerous positions within the building motivated by her love and dedication to the students and school. She looks forward to using her energy and enthusiasm to support her dedicated colleagues.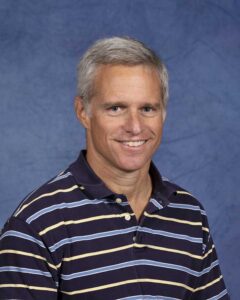 Michael White – International Languages Department Chair
In his twenty-first year of full-time employment at Maggie Walker, Michael White will serve as the new Chair of the Department of International Languages. Mr. White, who has taught Russian, Global Studies, World Literatures, and Yearbook, earned a Bachelor's in Russian and Political Science and a Master's in Russian Literature at Duke University, and he is ABD in Russian Literature at the University of Virginia.
Mr. White lives in the Fan with his wife and two daughters. Every two years or so he leads Maggie Walker students on a three-week summer trip to Russia, which includes extensive touring of Western Russia, informal language and culture classes, and a week-long homestay.
Mr. White is honored to serve as Chair of the Department of International Languages and is looking forward to serving his students, his colleagues, and Maggie Walker with enthusiasm, care, and integrity.
_____________________________________________________________________________________________________________________________________________
Introducing our newest faculty and support professionals for 2021-2022;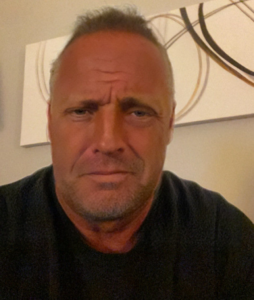 Michael Jordan –Security Director
Michael Jordan comes to us with 12 years of military service, U.S. Army Military Police (Enlisted), and Infantry (Commissioned Officer). Additionally, he had 32 years of Federal Law Enforcement service, holding positions in uniformed patrol, training, supervision, administration, and command staff retiring as a Captain in 2017. He has an extensive background in risk and threat assessments for large facilities, security, law enforcement, and military training, and continues to teach all "Use of Force" topics to police, military, and Department of Corrections personnel.
Mike holds several degrees in Security, Criminal Justice, and Emergency Management, and considers education foundational for success. Mike loves the outdoors, teaching wilderness survival and hiking, completing the Appalachian Trail in 2018.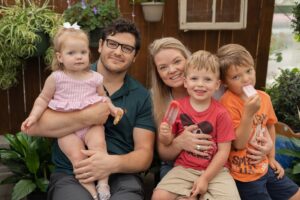 Allison Barnes – Visual and Performing Arts Department
Allison Barnes, the MLWGS orchestra teacher, was born and raised in Chesterfield County. She grew up performing in Richmond Symphony Youth Orchestra and then got her degree in Music Education from James Madison University.
Her teaching career started in Lynchburg, Virginia, and then moved to Rockville, Maryland just outside of DC. She believes that students of every background can learn and be successful in an orchestra classroom.
Allison is married to Scott and mom to Henry, Kent, and Jane. Allison is thrilled to be back in the Richmond area to bring her experience to the music department at Maggie Walker.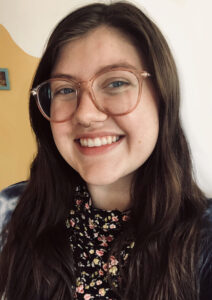 Delanie Utterback- Visual and Performing Arts Department
We are excited to welcome Delanie Utterback to the MLWGS Visual & Performing Arts Department. She comes to us from Hanover County Public Schools where she worked four years.
Delanie is an interdisciplinary artist working in many varied art mediums. She loves painting and has a passion for ceramics and its connection to the earth. She also creates digital artwork.
Delanie is a graduate of VCU Arts where she earned her BFA in art education and sculpture. She will be joining us from Hanover County where she has been teaching since 2017 and received the "Beginning Teacher of the Year" in 2018. Delanie will be bringing her energy to our Art 1 and Art 2 classes.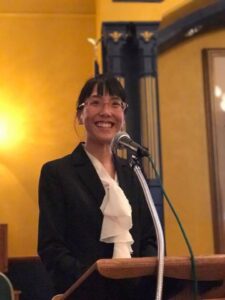 Yoko Eshita – International Languages Department
Yoko Eshita will be teaching Japanese to our level 1, 2, and 3 students. Yoko is originally from Fukuoka, Japan. She comes to us from Washington, D.C. where she was the Japanese teacher for a startup extracurricular program for high school students. Additionally, she has trained students for competitions and speech contests such as the National Japan Bowl and J.LIVE Talk.
Yoko has taught Japanese in the United States, Japan, and Australia to students ranging from high school to adult learners. She holds a MA from the University of Maryland.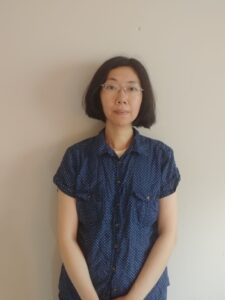 Na (Anna) Gao – International Languages Department
Ms. Gao has been teaching at VCU as an Adjunct Chinese Instructor. She joins Maggie Walker this fall to assist Ms. Meng with Chinese language instruction.
Ms. Gao holds Master's degrees in Communication Studies and Organization Development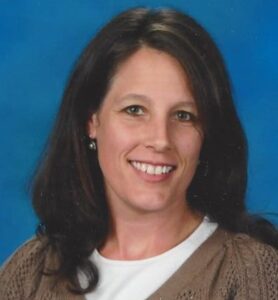 Kristen Macklin – International Languages Department
Kristen Macklin comes to MLWGS from Godwin High School in Henrico where she taught German levels 1-4. She is also an Adjunct Instructor at VCU. Kristen holds a BS in Languages from Georgetown University (with a Business concentration) and a Masters in Teaching from VCU.
Kristen spent several years in Germany, first as an exchange student and then later working in Project Management in Berlin and Munich. She also lived and worked in the U.K. for five years before moving to Richmond with her family.
Kristen's teaching focuses on communication. She enjoys bringing the language to life with music, videos, stories, advertisements, and articles. Kristen also hopes to continue to provide students with opportunities to immerse themselves in German culture through cultural exchange trips. She is looking forward to joining the staff at MLWGS!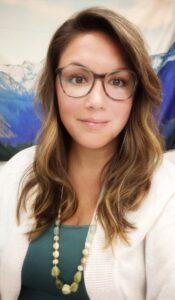 Kara Love – English Department
Welcome to Virginia, Mrs. Love! She, her husband Rob, and standard poodle Henry made the move to RVA from Cincinnati this summer. While she is new to the area, her husband is a Richmond native and happy to be home.
Kara holds a MA in English from Ohio University. In her eight years of teaching, she has taught AP English Literature, AP English Language, Dual Enrollment, Yearbook, and Model United Nations. She implements PBL (project-based learning) and global competencies into her instruction, and she designs projects that link English and government themes for a comprehensive and relevant learning experience for students.
Mrs. Love was selected three times as the 'Most Influential Teacher' by the top scholars of the classes of 2021, 2020, and 2019. While she is enthusiastic about her subject area, Mrs. Love prioritizes building rapport with and supporting the mental health of her students. She is excited about working with the students and staff at MLWGS this school year.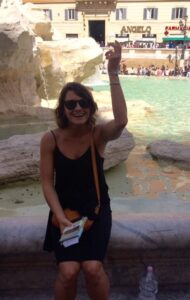 Lindsey LeCroy-Whitworth – English Department
Maggie Walker GS is pleased to introduce Lindsey LeCroy-Whitworth of the English Department. Lindsey comes to us from Atlee HS in Mechanicsville.
From August 2011 to June 2018, Lindsey worked in several international schools in Turkmenistan, Albania, Morocco, and Turkey. She taught various high school English classes and levels including AP and IB English. During the last tenure overseas, Lindsey stated, "I was privileged to work at the prestigious Robert College in Istanbul, Turkey, where I taught the top .1% of Turkish students English literature and writing."
Lindsey graduated with a B.A. in English from Radford University and recently graduated with an MA in Teaching Writing from Johns Hopkins University.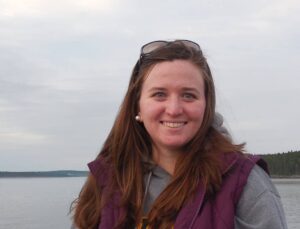 Hillary Gawne – Science Department
Hillary Gawne will be teaching Chemistry at Maggie Walker GS this fall after a move back to Virginia from Maryland. Welcome back to Virginia!
Hillary most recently taught chemistry in Montgomery County, Maryland where she designed lessons and assignments that focused on using science and engineering practices to make sense of phenomena and provided opportunities for improvement to her students. She taught many levels of chemistry, including IB Chemistry. Hillary said, "I love to help students build confidence in their ability to really think like scientists by engaging them in a rigorous lab program and guiding them through independent research projects."
Hillary holds an MS from Johns Hopkins University with a concentration in Chemical Biology and a BS from William and Mary.
And,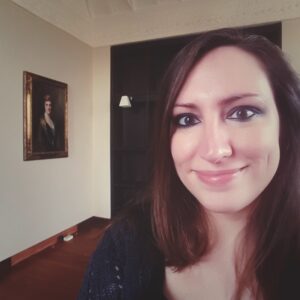 Stephanie Burr – Social Studies Department
Maggie Walker GS is pleased to announce the return of Stephanie Burr to the Social Studies Department. Stephanie worked for MLWGS from 2011-2017 when she left to work in the museum field but now is returning to her calling teaching Dragons.
Stephanie is an alum of the Maggie L. Walker Governor's School (Class of 2002) and is excited to return to teach Global Studies and U.S. History. Before her previous service at MLWGS, Stephanie taught world history for four years at James River High School in Chesterfield County, where she was voted "Teacher of the Year" by her colleagues for the 2010-2011 school year. She has served as a reader for the AP World History Exam and as a member of the Board of Directors of the Virginia Council for Social Studies.
Stephanie holds a Master of Liberal Arts in Public History from the University of Richmond and a BA in History and Secondary Ed from the same. She spent the summer of 2005 studying Chinese language and culture at Beijing University. Her hobbies include reading, crafting things, and traveling to new places with her husband and son, and she enjoys cooking almost as much as she enjoys eating.
---