Juniors and Sophomores PSAT Registration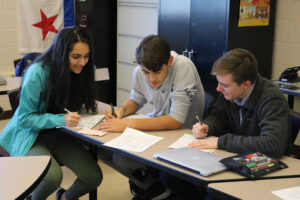 If you have not done so, we need you to register through this link to let us know whether you plan on taking the PSATs at Maggie Walker. Your registration will help us with room and proctor assignments so please complete the form even if you do not plan to attend.
Juniors with last names A – Maz will test on October 14th and juniors with last names Mc – Z will test on October 29th. Sophomores will test on January 26th. More info about the testing day can be found on the counseling webpage.
---