MLWGS 2020 Yearbook wins "1st Place" and "Excellent" awards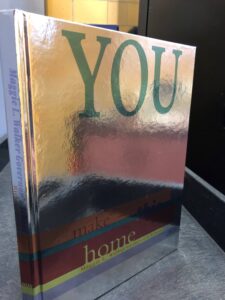 The 2020 Yearbook won First Place in the American Scholastic Press Association competition. Please join me in congratulating Instructor and Sponsor Michael White, Editor-in-Chief Zelda Hinkle, Senior Section Editor Keriann Slayton, and the entire 2019-20 Yearbook staff on their remarkable achievement! And…drum roll… the 2020 Yearbook also received an EXCELLENT from the Southern Interscholastic Press Association.
Year after year the yearbook staff produces a great keepsake!
Sidebar: the yearbook file is a great resource for the many photographs we enjoy in our news posts and on multiple locations on the website.
---