MLWGS Fall Sports Regional results update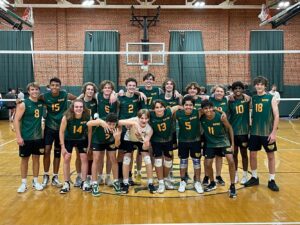 Congratulations to all our Dragons who have worked and played together this season. Some of our teams are also exceeding at Regional competition.
The Boy's Volleyball team plays in the Region finals tonight at Patrick Henry but no matter what will be in the state tournament starting Friday playing either Great Bridge or Kings Fork here at 6 pm.
Girl's Volleyball qualified for Regionals but eliminated in round one after a noteworthy season.
The Girl's Cross Country finished 2nd in the Region.
The Boy's Cross Country finished 1st in the Region.
Both Cross Country teams are headed to States Saturday in Salem, VA.
And the Field Hockey team played last night in the State quarterfinals but were defeated by Tabb HS.
Well done, Dragons! We are proud of your efforts.
---