MLWGS Junior awarded Outstanding Delegate at Yale Model UN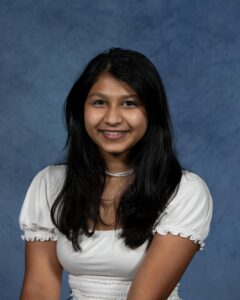 Last weekend Simi Chakravarty ('23-Henrico) participated virtually in the Model UN organized by Yale University. There were over 2,000 delegates from 40 countries who had participated in this event. Congratulations to Simi for earning the Outstanding Delegate Award for her contribution in her respective committee.
Simi was proud to represent the Maggie L. Walker Governor's school.
"YMUN XLVIII promises to challenge delegates to engage and think critically. Through our many committees, delegates will research historical disputes and conflicts, investigate humanitarian crises and responses, and work towards consensus on current international events. Tackling these problems will require nothing short of the most unwavering persistence. Over the course of four days, delegates will pass dozens of resolutions, addressing a range of issues from Cyber Security, to Global Healthcare Systems, to the Bernie 2020 Campaign. Outside of committee sessions, students will have the opportunity to learn from Yale students in interactive workshops, watch thought-provoking lectures taught by Yale professors, and engage in virtual events, all of which will prove to be just as exciting as those in-person. Most importantly, delegates will meet future fellow world leaders through thoughtful conversations, Yale Day activities, and shared working papers on the path to resolution." Monique Nikolov, Secretary-General.
---