MLWGS Regional School Board re-elects Wright chair and Pritchett as vice-chair for 2022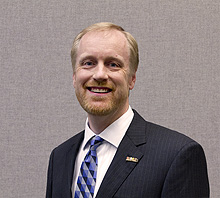 The Maggie L. Walker Governor's School Regional Board (RSB) re-elected John Wright, representing the Goochland School Board, as chair for 2022 at its January 20 meeting. Wright has held RSB membership since 2016 and also served as chair in 2021.
"I am honored to be elected to a second consecutive year as Chair of the Regional School Board," said Wright. "The MLWGS community accomplished a great deal during 2021, including expanding our reach into 2 additional divisions, revising the admissions process for incoming freshmen, and overcoming the challenges associated with a global health crisis. While 2022 will no doubt present its own set of unique challenges, I look forward to our continued efforts to provide the best possible education for Central Virginia's diverse population. Go Dragons!"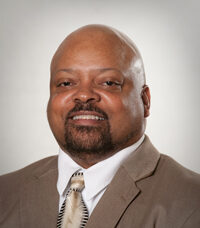 Kenneth Pritchett representing the Petersburg School Board was elected vice-chair. Pritchett has served on this board since 2007 and during his tenure previously served as its chair in 2012 and 2013.
"I am honored to serve as the Vice-Chair of the Maggie L. Walker Governor's School Regional Board, said Pritchett. As the Vice-Chair, I will continue to work beside my fellow board members to ensure all students receive a high-quality education. It's an honor to work with outstanding leaders, teachers, and the staff of MLWGS."
The Superintendent's Steering Committee for 2022 will again be chaired by Dr. Jeremy Raley of Goochland.
The RSB also welcomed its newest members Mr. Cecil Smith from the Prince George School Board and Ms. Mary Benjamin from the Dinwiddie School Board.
In addition to the chair and vice-chair, the board will be comprised of the following returning members from their participating divisions: Martha Harris from Charles City, Debbie Bailey from Chesterfield, Dr. Krishan Agrawal from Colonial Heights, John Axselle from Hanover, Micky Ogburn from Henrico, Linda Hyslop from Hopewell, Harwood Hall from King & Queen, Sarah Barber from New Kent, Valarie Ayers from Powhatan, and Mariah White from Richmond.
Other items for discussion or action at the board's January meeting included the code of conduct for the board and clerks, board committee memberships, and an update to the school's constitution.
Executive Board members for 2022 remain unchanged and consist of Ogburn, Wright, Pritchett, Hall, and Barber.
The RSB also set its 2022 meeting schedule. Meetings will generally be held on the third Thursday of each month at 9:00 am, except for July, November, and December. The approved meeting dates can be viewed here.
---