MW Orchestra class at rehearsal in the age of COVID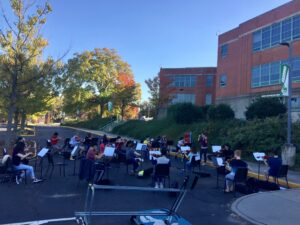 Socially distanced rehearsals were held last weekend with teacher Christina Sienkiewicz.
Ms. Sienkiewicz was pleased that "almost all of my students were able to participate either that Friday or Saturday. We are working on providing more opportunities in December."
We hear the orchestra is working on themes from a famous tv show about dragons.
---