National School Counseling Week, February 4-8, 2019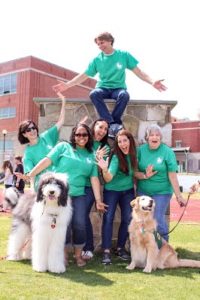 The Virginia Department of Education would like to recognize professional school counselors during the week of February 4-8, 2019, as we celebrate National School Counseling Week.
The theme for the 2019 National School Counseling Week is entitled "School Counselors: Providing Lessons for Life," and highlights the tremendous impact school counselors have in helping students achieve school success and plan for the future.
School counselors work with all students to remove barriers to learning by addressing academic concerns, social/emotional issues, and career awareness for postsecondary options. Comprehensive and developmental school counseling programs help to increase student achievement and are a vital part of the educational process for all students.
Please thank the professionals in our Counseling office.
---