Perisa Ashar's research at Intel ISEF in Phoenix earns her a trip to the Taiwan International Science Fair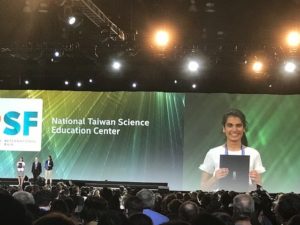 Congratulations Perisa Ashar ('21-Henrico) for your excellent research and presentation at the Intel International Science and Engineering Fair in Phoenix May 16 and 17. Perisa was recognized with a Special Award from the National Taiwan Science Education Center that includes a sponsored trip to participate in the Taiwan International Science Fair in February 2020. Additional information about the Fair can be viewed on the ISEF website.
Perisa had a hectic week presenting to national and international judges at a public presentation day, and attending required seminars. She competed with approximately 1,800 students and 1,600 presentations by Science Fair winners representing 80 countries, regions, and territories to showcase independent research and compete for more than $5 million in prizes. Persia's winning entry was titled; 'An In-Depth Patch-Clamp Study of HCN2 Channel (Year II); Identification of Novel Biomarkers and Therapy for Ih Current Suppressions in Autism Spectrum Disorders.'
Today, millions of students worldwide compete each year in local and school-sponsored science fairs; the winners of these events go on to participate in Society-affiliated regional and state fairs from which the best win the opportunity to attend Intel ISEF.
Intel ISEF unites these top young scientific minds, showcasing their talents on an international stage, where doctoral level scientists review and judge their work.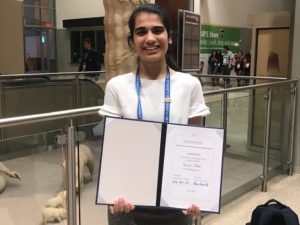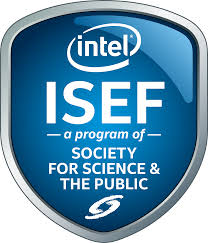 ---