Seeking your input on 2023-2024 budget development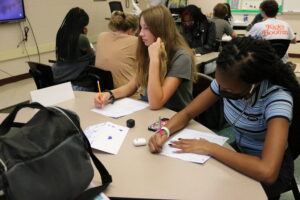 As we develop the MLWGS operating budget for the 2023-2024 academic year, we need you to tell us your ideas on what should be included in next year's budget. Please tell us what initiatives you would like to continue or stop next year or what we can do differently. Are there ways we could be more efficient?

If you have an idea, we would like to hear from you. It can be something you know that works at another division, something that you've seen in another business, or an idea you've come up with that you think might help us be more efficient. Are there new programs or expansions of current programs that you would like us to consider that would improve instructional opportunities for our students?

All suggestions are welcome and will be considered. Please respond to this survey by Wednesday, December 7, 2022.
Thank you in advance for sharing your ideas with us!
---