Senior Portraits October 9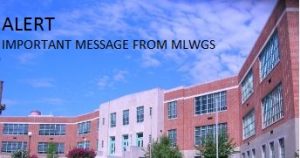 Due to overwhelming demand, in-school senior portraits have MOVED to Monday, October 9. New, additional time slots are now available. Seniors wishing to be photographed should sign up outside Room 330. Seniors' time slots from the old October 11 sheet have been preserved EXCEPT for those who signed up between 12 and 12:30, or after 3:00 p.m. Those seniors have new time slots so please find your names on the brand new list. Seniors who cannot make their assigned time slot may change it or swap with a classmate. See Mr. White mwhite@gsgis.k12.va.us if you have any questions. These free portraits are tux and drape only; additional poses, outfits, and backgrounds involve fees.
If you would rather be photographed for your formal yearbook portrait at another studio, be sure that your portraits adhere to the following specifications:
a. formal dress (tux or drape)
b. "midnight blue" or other standard, dark blue or black background
c. photo should be head and shoulders, with the bottom of frame hitting mid-chest level. Any size from Strawbridge [2-15/16″ x 2-3/16″ OR 2-3/16″ x 1-5/8″ OR 1-15/16″ x 1-7/16″] is fine.
Photos from other studios are due no later than Friday, November 17. If we do not have your picture by November 17, you risk exclusion from the senior section. Please give Mr. White a copy of the photo if it is NOT the contracted school photographer. Digital images must be at least 300 dpi and can be emailed tomwhite@gsgis.k12.va.us or delivered on a CD or flash drive to Mr. White. If you email an image, please send a separate email to follow up to make sure we received the email. We may need to provide a different email address for larger images.
---