Textbook Return for Students on Virtual Learning is June 11th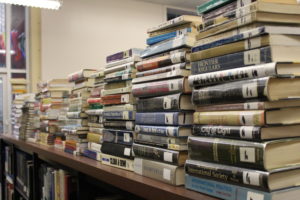 School resources and textbook return will be June 11th from 8 am-noon for students currently on virtual learning. Resources/textbooks will be returned to teacher classrooms or another designated location. A comprehensive list will be available at the Bluestone upon check-in. If a student cannot make it to campus on Friday, June 11th, they should email their teachers to make alternative arrangements the following week.
For clerical purposes, we strongly encourage drop-offs on June 11th. All books or other materials must be returned no later than June 18th. Students present on campus will be returning their books over the next few weeks through their normal class schedule.
---