Thank Scrip Days are February 18 and 19 for shopping with rebates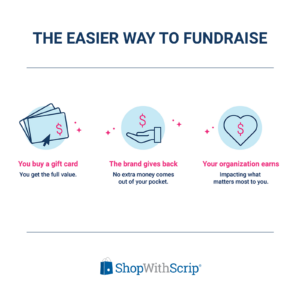 Help us reach our PTSA goal of $1,500.00 through the Great Lake Scrip Program by doing your everyday shopping with Scrip, we have raised $1,234.51 to date!
February 18th and 19th are Thank Scripping Days with rebates up to 19% on e-certificates and reloads for participating brands you shop. Go to shopwithscrip.com for more information or to place a February order on all products by February 21st. Questions? scrip@mlwgsptsa.org.
We are also looking for a coordinator for next year, as the current coordinator's son is graduating! Please reach out to the scrip email address if interested. It's a great way to get involved with the PTSA Board and meet new people while benefitting the school's fundraising efforts!
---