The 2018 ACTR Russian Scholar Laureate Award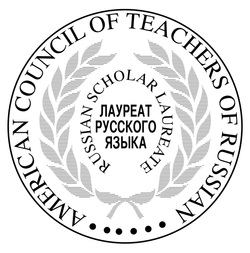 The American Council of Teachers of Russian designates ACTR Russian Scholar Laureates each school year. Every school where Russian is taught may designate one out­standing sophomore or junior for this award. Stu­dents in other years are not eligible, and there can be only one award per school.
Nominated by her teacher, Mr. Michael White, please join us in congratulating senior Angela Stefanovska (Henrico), who has officially been confirmed as a Russian Scholar Laureate for 2018 when she was a junior. Only 36 high-school students across the country received this honor. Mr. White stated, 'in two years of Russian study, Angela was a consistently high performer, blending hard work with a flair for languages and enthusiasm for the target culture."
Really, this is a significant honor. If you see her, please congratulate her!
---