The 2022 VHSL State Champions Boys Tennis is MLWGS!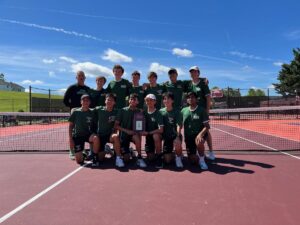 Maggie Walker GS is having a very good day in tennis. The boys' team won their match against Wilson Memorial HS this morning at Virginia Tech to take the 2022 VHSL State Championship. This is an amazing ending to a very good season. Hooray and congratulations!
The team is coached by faculty member Jennifer Todd.
Ronit Jain (12C)
Alan Watts (12C)
Michael Kish (12)
Andrew Park (12)
Akshay Pappu (11)
Carson Wang (11)
Christian Walsh (11)
Ryan Marks (11)
Alex Percey (10)
Ethan Choe (10)
Rowan Mueller (10)
Davis Voelzke (9)
Athletic training services are provided by @vcuhealth.
---