Underclassmen (Grades 9-11) Photographs by Wendell Powell Studios on September 23 & 24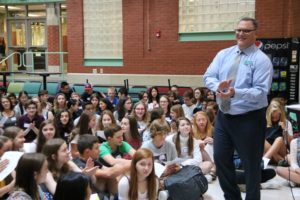 Portraits of non-seniors by Wendell Powell Studios will be shot on the following dates:
Monday, September 23 and Tuesday, September 24: Auditorium
Make-ups/re-takes: Monday, October 7: Black Box
Scheduled students will be called through their English classes from 8:40 am until 2:30 pm. Seniors are not photographed at this time.
Photographed students will receive at a later date a proof sheet of their photograph along with ordering information and pricing.
Senior portraits will be shot on:
Tuesday, September 17: Black Box: all-day, and Monday, October 14: Black Box: all-day
Seniors sign up for time slots with Wendell Powell at wps@wendellpowell.com
---